New Faces in the Academic Staff of KHAS Interior Architecture and Environmental Design Department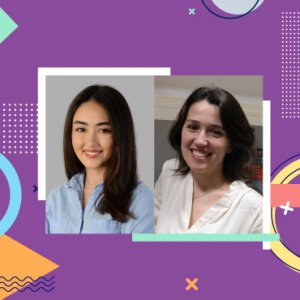 New names are joining to KHAS Department of Interior Architecture and Environmental Design in the new academic year.
Cemre Orhan, Visiting Lecturer
Cemre Orhan completed her Bachelor's and Master's degrees in Interior Architecture and Environmental Design department at Bilkent University in 2017 and 2019, respectively. She received the first prize in the "Design for Elderly" workshop organized by Florida International University (2017).
Continuing her Ph.D. at Bilkent University, Orhan's specialty is "The Soundscapes." She has contributed to international publications in this field with articles and conference articles.
She worked as a Teaching Assistant at Bilkent University between 2018-2019 and as a Research Assistant at Istanbul Ayvansaray University between 2020-2021. In addition to her academic career, she continues to design at different scales.
Hakika Sezgin, Visiting Lecturer
Hakika Sezgin completed her bachelor's degree in architecture at İstanbul Technical University in 2007, her master's degree in the Environmental Control and Building Technologies program at the same university in 2010. Sezgin worked as a part-time lecturer at İstanbul Bilgi University, Faculty of Architecture (2016-2021).
She has been involved in the design, application, and construction site processes of many architectural projects in the professional field. Based on her knowledge in academic and professional areas, she has evaluated each project within its performance and requirements and aimed to produce innovative architectural solutions in line with these principles.
She has provided acoustic consultancy on building elements and detail design for sound insulation in buildings, acoustic performance evaluation, and room acoustic. She takes part as an instructor in Certification of Fundamental Building Acoustic (D1) by the Turkish Acoustical Society and provides education coordination support.